About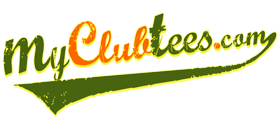 MyClubTees.com is an online t-shirt studio concentrated on producing high quality t-shirt designs for club-goers, deejays and trance, house, progressive, electronic music lovers.
MyClubTees.com interest in today's cognitive psychology, art, electronic music, and graphic design became a challenge to comprehend and produce user experiences that are appealing and visually elegant.
MyClubTees.com offers t-shirt designs you will not find in your local stores. We maintain and support your effort to be a unique individual through our various selections of unique designs.
We started this t-shirt studio back in 2006 with one mission: to give to all club goers a choice of t-shirt designs suitable for today's night clubs.
Our studio is based in Chicago and we are quickly becoming a force to be reckoned with in the clubbing t-shirt industry.